GRADEVENTURE
8th Grade Dance Photos
8th Grade End of the Year Activities
8th Grade EOY Packet 2021-2022 Download
2021-2022 THOMAS E. WEIGHTMAN MIDDLE SCHOOL End-of-Year Activity Expectations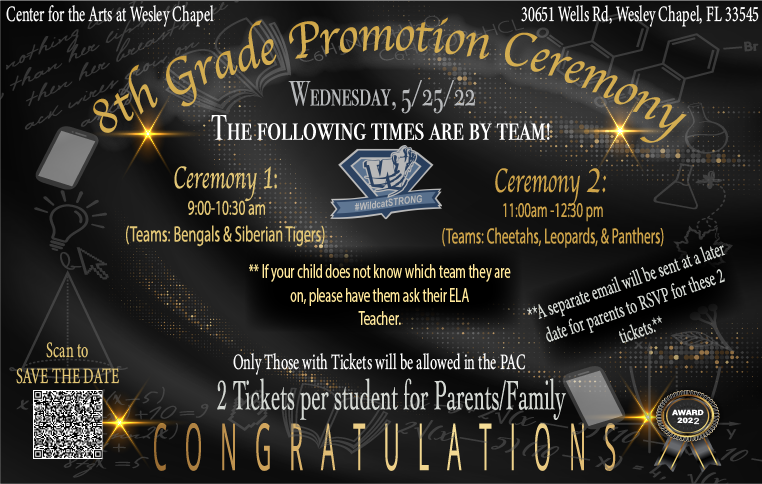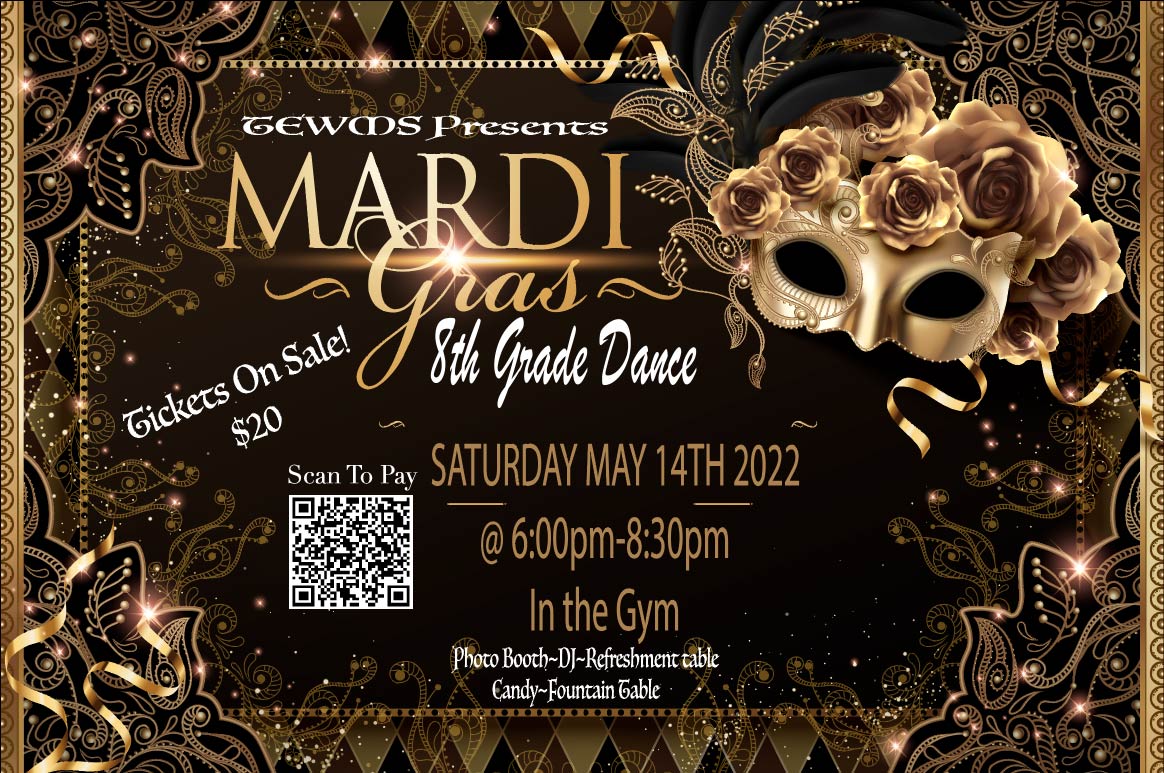 8th grade Promotion Ceremony
Please complete this form to reserve your tickets for our face to face promotion ceremony. Each student can have up to TWO tickets for their guest to attend the in person ceremony. ALL guests (parents/family/siblings) who attend the promotion ceremony MUST have a ticket. Please know that 8th grade students will not need a ticket to attend. The only criteria for participating in the ceremony is as follows: no more than one remaining class to recover in during ESY (Extended School Year/Summer School).
Reserve your two tickets here: https://tewms.pasco.k12.fl.us/mform/view.php?id=45857.
Date: Wednesday, May 25, 2022
Location: Wesley Chapel HS Preforming Arts Center Tickets: 2 per student Ceremony Times: by team
Team Siberian Tigers: 9:00-10:30am
Team Bengals: 9:00-10:30am
Team Cheetahs: 11:00-12:30pm
Team Leopards: 11:00-12:30pm
Team Panthers: 11:00-12:30pm
Rehearsal, Tuesday, May 24, 2022 (9-11am) @ WCHSPACALL STUDENTS WHO ARE GOING TO WALK IN THE PROMOTION CEREMONY ARE REQUIRED TO ATTEND THE REHEARSAL.