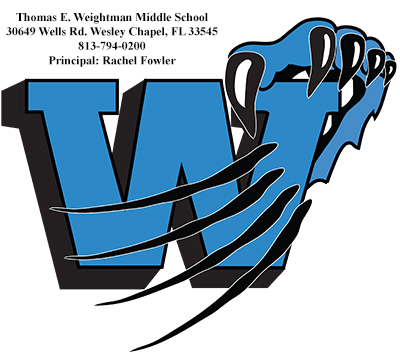 8th Grade End-Of-Year Activities Please click here to download the 8th Grade End-of-Year Activity packet that contains information and permission slips for student participation.  All payments must be done online through the student's MyStudent account and no refunds...
Don't forget that this Wednesday night ,1/16/19, is Spirit Night at Chili's. Eat in or grab some take out to support our school! 10% of sales go back to TEWMS! WED, JAN 16 AT 5:00 PM EST Family Spirit Night at Chili's Chili's Grill & Bar (Wesley Chapel, FL) ·...
Dear Parents and Students, When you buy a yearbook, you are buying a product that will be treasured today and for years to come. The 2018-2019 TEWMS yearbook is only $42.00 if purchased at school or through ACORN. It can also be purchased through the Walsworth...
We are excited to welcome students back to school as tomorrow as we begin the 3rd quarter of this school year, which is also the beginning of semester two.  Your student's schedule may have changed - especially if he or she had a semester long elective course.  For...
Innovative Programs and School Choice Learn more!...
PASCO COUNTY SCHOOLS, TEWMS, ACTIVITIES, AND FUNDRAISING CALENDAR