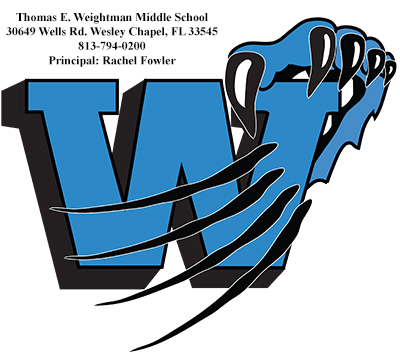 The Florida Department of Health in Pasco has addressed a letter to all parents with reference to a gastrointestinal illness that several students and staff have contracted in recent weeks.  A similar letter is being sent to hospitals, daycares, and some community...
Hello Wildcat Families, Last week of the 17-18 school year. We are asking that students not to bring book bags to school on Wednesday, Thursday and Friday. I ask that you visit our website and see the TEWMS PUBLIC CALENDAR for details on specific activities occurring...
IMPORTANT INFORMATION: Students will be taking at least one District Final on May 14th-May 22nd. We ask that your child be in attendance for their scheduled assessment. For this school year, District Finals will account for 10% of the student's current semester grade...
PASCO COUNTY SCHOOLS DISTRICT CALENDAR and TEWMS PUBLIC CALENDAR