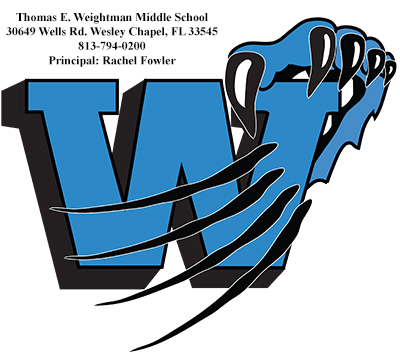 2018
Outstanding Senior
Wesley Chapel High School
Emily Prengeman
Attention all wildcats yearbooks will be on sale from 1/22/18-1/26/18 during your lunch.  No yearbooks will be available for purchase at the end of the school year. Yearbooks are $40.00 if purchased at school and can be paid for with cash or a check made out to TEWMS. Yearbooks can also be purchase online using the link below.
www.buccaneers.com/schoolprogram. TEWMS receives $5 for every ticket sold through the...
Free and Reduced-Price Meal Application Process Please submit only ONE application per household.  If you submit an online application, you will NOT need to fill out the paper application.  Filling out more than one application will delay the processing of your...
Please click on the link below to view and order your school pictures.  The online code is your student number.
PASCO COUNTY SCHOOLS DISTRICT CALENDAR and TEWMS PUBLIC CALENDAR